Keluarga magazine hosts a variety of special topics that are food for the soul for families who desire and aspire to maintain happiness. It also shares inspirational guidelines, tips and cover stories about religion & current issues.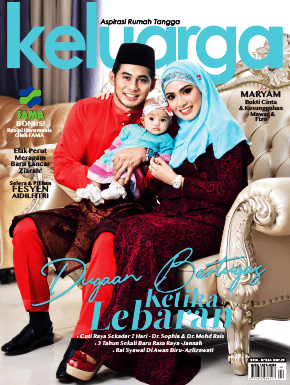 Category: Parenting & Family Magazine
Language: Bahasa Malaysia
Target Audience: Female, 25-50 Years Old
Frequency: 7 issues per year
No. of Pages: 148 pages
Cover Price: RM 7.20
Size : 21cm (W) x 27.5cm (H)
Circulation : 30,000 copies
The strength of the magazine is rooted in the wide range of interesting stories shared by regular folks and also insights into the lives of people of the palace. It also covers stories on fashions, beauty, religion, recipes, décor, health and current issues.
No 1 Malay family portal
Average Unique Visitors: 1,698,929
Average Pages Viewed: 4,050,023
Monthly Total Social Media Audience: 360,194
Target Audience: 22-45 Years Old
Hashtag: #keluarga
Last update: 20/1/20
Rooted in family and relationships aspirations, Keluarga is the number one Malay family portal. Keluarga portal engages to share content that plays with emotions as a means to ease things in life (household and chores).
Do you want to promote your product ?