Catch Ideaktiv's Home-grown TV shows and Ideaktiv Originals on Astro today!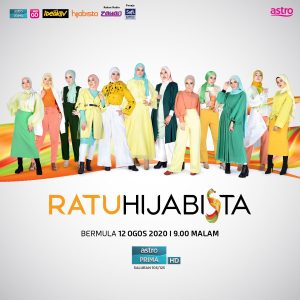 Ratu Hijabista seeks to search for the first every hijabi icon/role model for young, hip hijabi women across Malaysia.
Catch Ratu Hijabista on Astro Prima HD (105) and Astro Prima (125): Starting 12 August 2020 Wednesday: 9pm to 10pm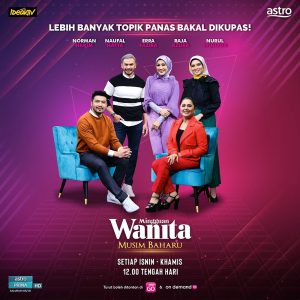 Hosted by Malaysia's top celebrities, Mingguan Wanita discusses current issues, trending topics on health, beauty, culinary and travel destinations. Mingguan Wanita also provides motivation and inspiration on various issues including family and marital topics.
Catch Mingguan Wanita on Astro Prima HD (105) and Astro Prima (125): Monday – Thursday 12pm to 1pm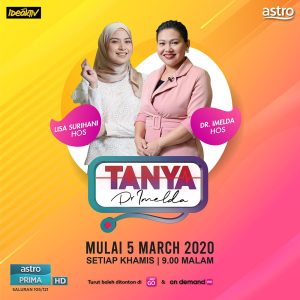 Hosted by Lisa Surihani and Dr. Imelda Balchin (M.D. Obstetric & Gynaecology); Tanya Doktor discusses topics related to health.
Catch Tanya Doktor on Astro Prima HD (105) and Astro Prima (125): Every Thursday: 9pm to 10pm, Friday: 12pm to 1pm (Repeat)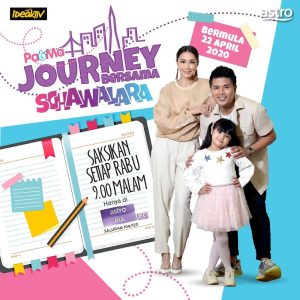 Pa&Ma Journey Bersama SchAwaLara
Pa&Ma explores the parenting world. Discussing various topics and issues relating to children and parenting. Pa&Ma also invites experts to provide insights on child health care as well as provides a platform for kids to showcase their talents.
Catch Pa&Ma Journey Bersama SchAwaLara on Astro RIA HD (104) and Astro RIA (124): Every Wednesday: 9pm to 930pm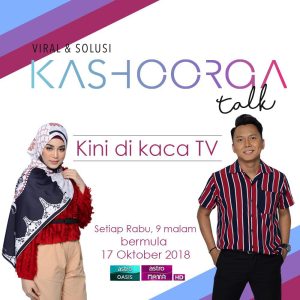 Kashoorga Talk, hosted by Radin and Uyaina Arshad featuring various prominent guests; exchanges views on the Islamic contemporary world.
Pesona Pengantin shares ideas, tips, tricks & professionals' point of views about all things matter to weddings preparation. Persona Pengantin also showcases of the journeys and love stories of couples featured in each episode.
Impiana, a lifestyle magazine program shares ideas, tips and tricks on home decoration inspiration, DIY hacks and interior designer experts' point of views for home decoration.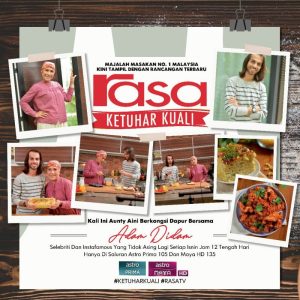 Rasa's cooking programs showcase various local, easy-to-make recipes suited for all ages. Hosted by the industry's top-notch chefs, Rasa invites celebrity guests to share their stories and recipes.
Rasa Nostalgia Ramadan is a seasonal Ramadan program that showcases traditional Malay recipes cooked during Ramadan.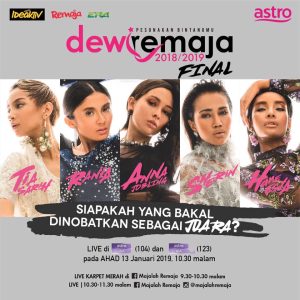 Dewi Remaja is a reality-talent search program that seeks for the next icon/role model for girls across Malaysia.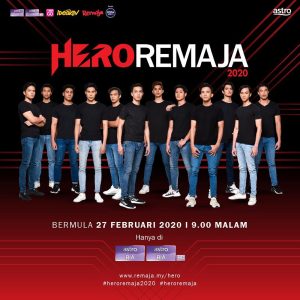 Similar to Dewi Remaja, Hero Remaja is a reality-talent search program that seeks for the next icon/role model for boys across Malaysia.
Raising children is full of fun, tiring and sometimes challenging experiences. Even celebrities go through every day hurdles in raising their children. Don't believe us? Watch Kecoh Kecah and see how celebrities like Nabil and his family go through their parenting experience.
Rasa Anak Emak Anak Bapak brings to you celebrities and their parents cooking for their families. Full of home-cooked recipes made from the heart, Rasa Anak Emak Anak Bapak allows audiences to bond together as a family as weekly hosts attempt to bringing various recipes and delicacies made easy for all.
This Islamic lifestyle magazine program showcases individuals who have gone through the travails of life and have come out stronger on the other side. Ibrah Qurban also promotes the value of giving back to the community and helping others no matter where you are in life.
Catch Ibrah Qurban on Astro Oasis HD (126) and Astro Oasis (106):
Everyday starting 24 July to 31 July: 630pm
An Islamic-based talk show that promotes the Islamic lifestyle according to the Al Quran.
Catch Al Quran Hidup Ku on Astro Oasis HD (106) and Astro Oasis (126): Every Thursday: 730 pm
Based on true stories, Cerita Dalam Kain highlights the real issues and struggles faced by real, every-day people. Each episode is specially curated to portray the dramatized version of the various stories submitted to MIngguan Wanita's platforms.
Suri was born with the ability to see what others can't.
A story of an orphan woman called Suri born with advantage to see other world. He also come into midwifery knowledge and traditional medical that make him place for villager ask help if happened matters that are strange and scary
Suriram depicts the story of the life of an orphaned woman named Suri who was born with the ability to see things that others can't. As she inherits the skills and knowledge of traditional midwifery and medicine, Suri is sought out by villagers to help with mystical incidents.
Entiti Mistik reenacts famous mystical and thriller stories within Malaysia.
This 13-episode drama-series portrays the myths and local social beliefs that go against the Malay religion.
Penjejak Infrit, a serial drama television show follows the "Skuad Penjejak Infrit" and their hunt for supernatural beings in various locations across Malaysia.