Libur is the first Bahasa Malaysia travel portal that covers both local and international travel destinations. It gives tips on where to stay, dine and shop during your vacation. It also has
information on planning an itinerary suite for your perfect trip. They are everything you need for holiday and travel. They also the brand to promote your brand.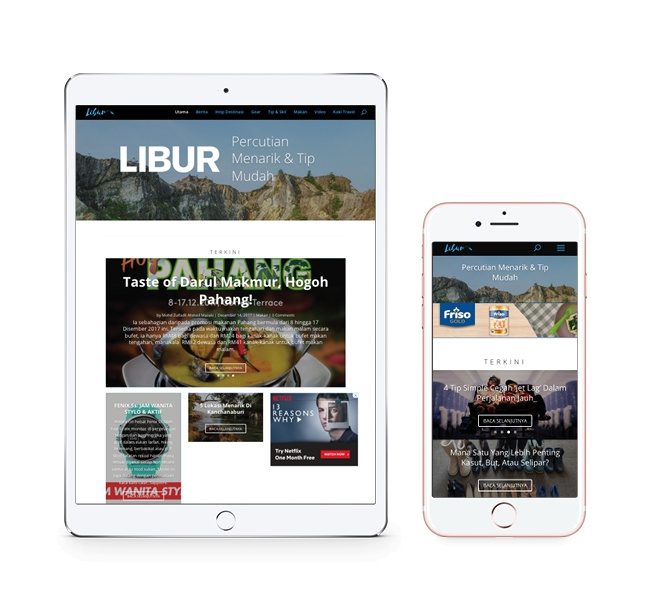 The Globetrotter
Average Unique Visitors: 332,345
Average Pages Viewed: 521,632
Monthly Total Social Media Audience: 35,868
Target Audience: 18-38 Years Old
Hashtag: #liburmy
Last update: 20/1/20
All in one portal. In this portal, the audience will know the new places to explore. Libur also will share to you the travel and holiday ideas.
Do you want to promote your product ?